What is Marilyn doing in Marrickville?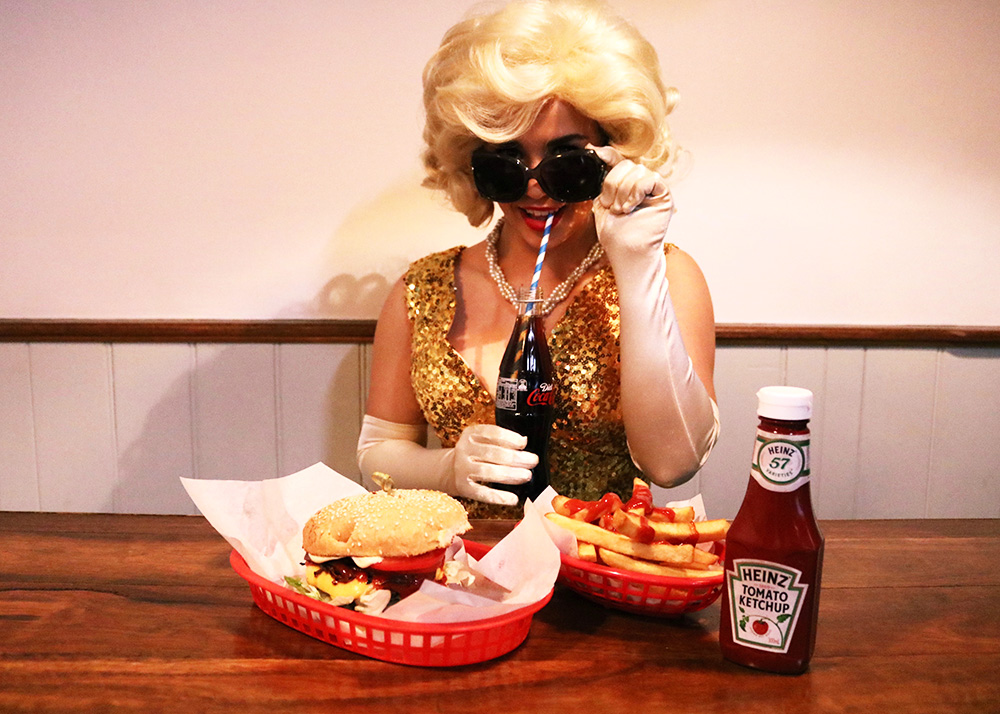 It's not every day the most famous woman in the world is seen hoeing into a burger in Sydney's Inner West. One can only imagine the flurry everyone must have been in when Marilyn Monroe sashayed through the door.
The reason for the iconic blonde bombshell's visit to Australia is top secret. She's here to help a bubbly teenager through troubled times.
But before duty calls, a girl needs to eat, right? And where better than the Fat Pigeon in Marrickville? You'd be forgiven for thinking this quiet, unassuming diner was the latest hipster venue to pop up on Addison Road. But the team behind the café are anything but. They deliver good, decent food, ranging from burgers and fries to fish and chips, and for the fancy pants among us there's Po' boys and lobster mac'n'cheese.
You might be lucky enough to spot Marilyn here during her visit, working her way through the delicious menu. Today it's the burger, tomorrow the seafood chowder!
If you miss her, fear not! You can find her just up the road at the Depot Theatre, doing her thing on stage in Jami Brandli's Technicolor Life. See her in all her Gentlemen Prefer Blondes glory, twinkling under the lights and soaking up the applause. Marilyn is almost like a fairy godmother to Maxine, leading her on a journey through the golden age of Hollywood to find answers.
But be quick! Technicolor Life ends on August 12, and then Marilyn is back to America and on to her next glamorous adventure.