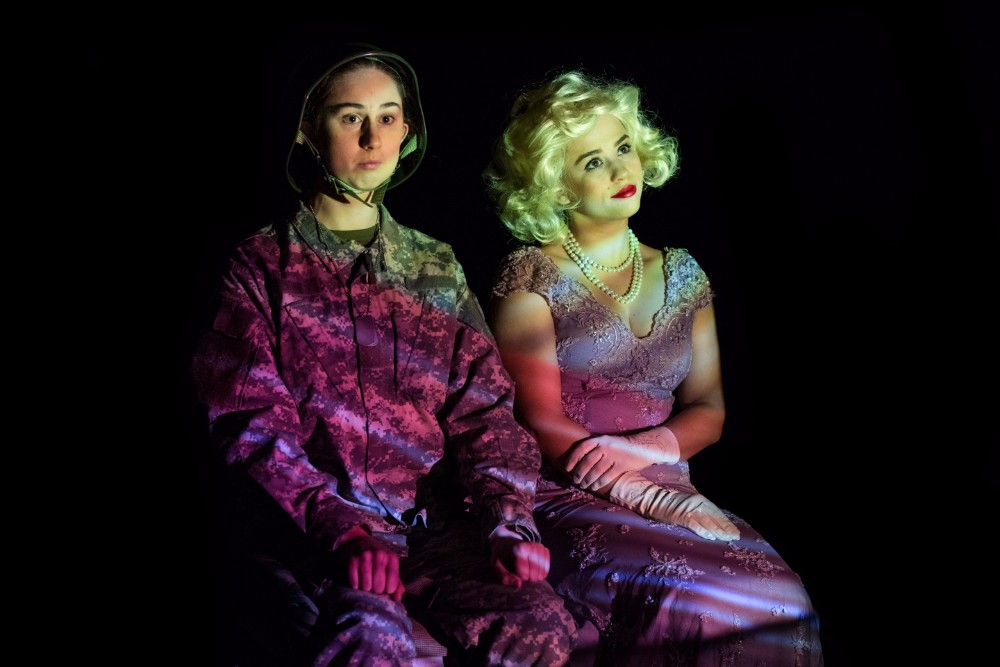 Marilyn Monroe, GI Jane and Zsa Zsa Gabor walk into a bar together…
For a punch line worthy of this scene, you will have to get yourself to 'Technicolor Life' on at the Depot Theatre.
Billie's previous military life seems like a bad dream compared to the crazy life of imaginary glamour that fills her mother's house. Billy has been sent home from Iraq minus a hand and her family struggle to help her adjust to life outside the Corp. Younger sister Maxine takes their grandmother Frannie's  advice: for Billy to get over her troubles, she needs to find some fine man to get under, so Maxine tries her hand at matchmaking with the help of a little old school Hollywood magic. In the meantime Frannie has her own issues, and her own plans will throw the others into a spin..
This award winning play by Jami Brandi is a touching and funny look at love and loss as this family protect and worry themselves sick over each other. Maxine takes refuge with her imaginary dating gurus, Lorelei Lee and Dorothy Shaw from 'Gentleman Prefer Blondes' in order to find the perfect guy for Billie. Will she succeed? Is love only for the able-bodied, or can you do it with one hand?
For a great dinner deal thrown in you can see 'Technicolor Life'  with Tickets Tonight and score a 1/4 chook plus sides and drink at the local Fat Pigeon Cafe for only $50p/p (this chook lost its life humanely – no grenades were involved in its death).
26 July to 12 August, Depot Theatre, Marrickville.